Here are a small sample of recent site that I've worked on.
KipMcGrath Bristol Central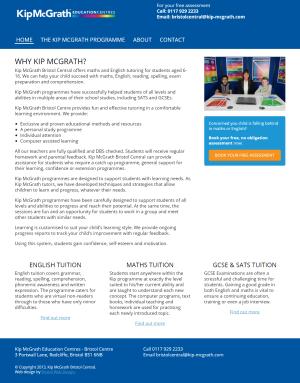 This small business stater website had to be delivered in a tight timescale and includes simple contact forms, google analyics set up to track site goals.
The site used a mobile responsive framework and content management system to allow us to easily update the content and create additional pages as required.